Black Mold – Is it a Threat?

When people think about mold, the picture that comes to mind is black and green fuzzy stuff on sliced bread and fruit. Here we are going to have a closer look into this common fungus. Black mold is one of the most common types of mold that forms in homes. Other names for common black mold is stachybotrys chartarum, and toxic black mold. Black mold comes in many different species and classifications. It might be hard for some to believe, but not all types of black mold are toxic.
There are thousands of different kinds of back molds, but only some will affect health in humans and pets. Although it is difficult to determine which species are dangerous and which ones are not on your own, we want to inform you as much as possible so you are prepared to make the right decisions and keep your family safe.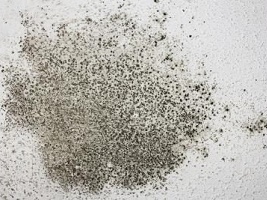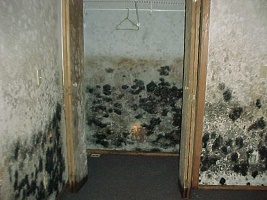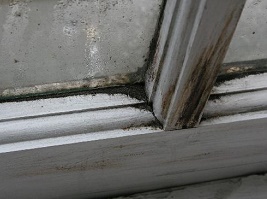 what does black mold look like?
Black mold isn't just black; it can be gray, green and sometimes look dark blue. It forms in clusters and can sometimes look slimy, fluffy growing outward, and spotty. It can come in the form on small dots or large round patches that are staggered along a wall. You may also notice that around the areas where black mold has formed, there are signs of moisture. Bubbling and cracking paint, brown spots on the ceiling, and areas of condensation are all signs of moisture damage and possible mold formation. Floods and leaks are two main causes of excess moisture that cause mold. Moisture is one of the sources needed for mold to grow. Other sources include organic materials (wood, drywall) and temperature between 70-100 degrees.
black mold health effects
It is no secret that black mold can cause health problems. From watery eyes to fatigue and eventually brain damage, the symptoms range from common and temporary symptoms to serious life threatening sicknesses. One common sickness caused by mold is Toxic Mold Syndrome. Many people have suffered from this and if you have never heard of TMS before, read our previous blog post "The Dangers of Toxic Mold Syndrome". In a report conducted by CBS, a family's story is exposed when they ran into a major mold problem.
what to do if you find black mold
If you have found that you are living in the presence of black mold the BEST way to resolve the problem is to get the effected materials removed by a mold professional. Sprays, tapes, and wiping surfaces can only temporarily fix the issue and possibly spread the mold more. Proper mold remediation and testing are the only ways to solve the problem and prove that it is gone 100%. If you are sick and think that black mold may be the cause, mention to your doctor that you think you may have a mold problem.