Gadgets that Improve Indoor Air Quality

Managing the indoor air quality in your home can be a struggle, especially if you've never attempted this before. Who knew you had to maintain the air you're breathing while inside the safe walls of your home? The good news is, there are ways to improve your indoor air quality, and 5 of them are listed below and are just a few clicks away from being in your home!
GermGuardian is an Air Purifier that cleanses the air in your home by capturing dust, pollen and even mold spores. It uses a HEPA (high-efficiency particulate air) filter that forces air through it's fine mesh, and traps unwanted particulates. It also comes with a UV-C light that zaps airborne viruses, germs and again, mold spores so they no longer exist. This is a great product to have in your home especially if you live with people with allergies, babies, or the elderly.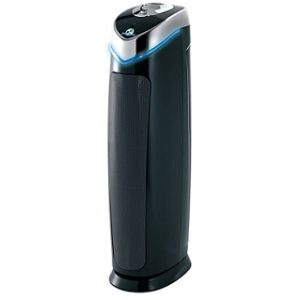 How can a vacuum help improve indoor air quality you ask? Dirt, debris, and settled particulates are constantly being released into the air when people walk around, open doors, and go in and out of their homes. Running the Roomba, especially when you don't have time to vacuum, will aide in ensuring your home (at least the floor) is kept clean, and dirt is controlled. The Roomba has a very powerful suction, but low air return that reduces the release of particulates into the air while vacuuming.
If you don't have a Roomba and use traditional vacuuming, make sure the filtration system is cleaned regularly and working properly. It is also recommended that you purchase a vacuum with a HEPA filter which will not only vacuum, but filter the air it draws in and releases. To read a more detailed and technical explanation of how vacuuming contributes to indoor air quality read Clean Link's article.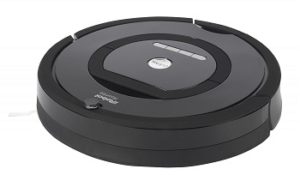 Safe T Air contains tea tree oil which serves as a natural fungicide which basically means it destroys fungi. This gel seeks and destroys mold and bacteria in the air, and most importantly its NONTOXIC. Bringing chemicals into your home to reduce mold formation can do as it says, but also emits harmful chemicals called VOC's (volatile organic compounds) into the air of your home at the same time. Just place this clever little jar in areas of high moisture or where mold concerns occur, and see the difference. Purchase on amazon here and read about the many great reviews this product has.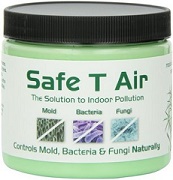 Air Knight is an ionizing air purification system for your home. It is installed alongside your HVAC system that uses a broad spectrum UV light to kill mold spores, break down dangerous chemicals, and control odors in your home. It also reduces germs and purifies the air as well as surfaces through a hydro peroxide method similar to hydrogen peroxide on a cut. Air Knight is sold through third party vendors like Top Tech Parts and Amazon. Contact your local HVAC or Air Conditioning Professional for purchasing and installation.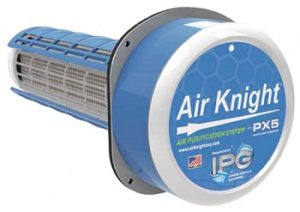 One way to improve the indoor air quality in your home and prevent mold growth is by controlling relative humidity. The NEST is a thermostat that has many other properties other than just controlling the temperature. One of its best components is the Cool to Dry feature. What this does is works with your AC unit and dehumidification system to ensure the relative humidity in your home is managed properly throughout the entire day, even when you are not home. If you don't have a dehumidification mode, you can view the relative humidity with your NEST app and adjust the thermostat yourself, from your mobile phone. Keeping the relative humidity at the proper levels will ensure that it's not too high and creating humid/wet air, or not too low and causing condensation which in turn creates access moisture, then mold. Note: Relative humidity should always remain between 40%-60%.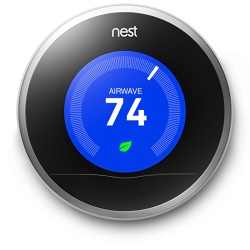 If you find you have a mold or indoor air quality problem in your home, it is best to contact a professional indoor air quality testing company to assess the source of the problem. The above products are great for preventative action and if you are looking to improve the air quality in your home. Breathe easy!