Mold Killers On The Market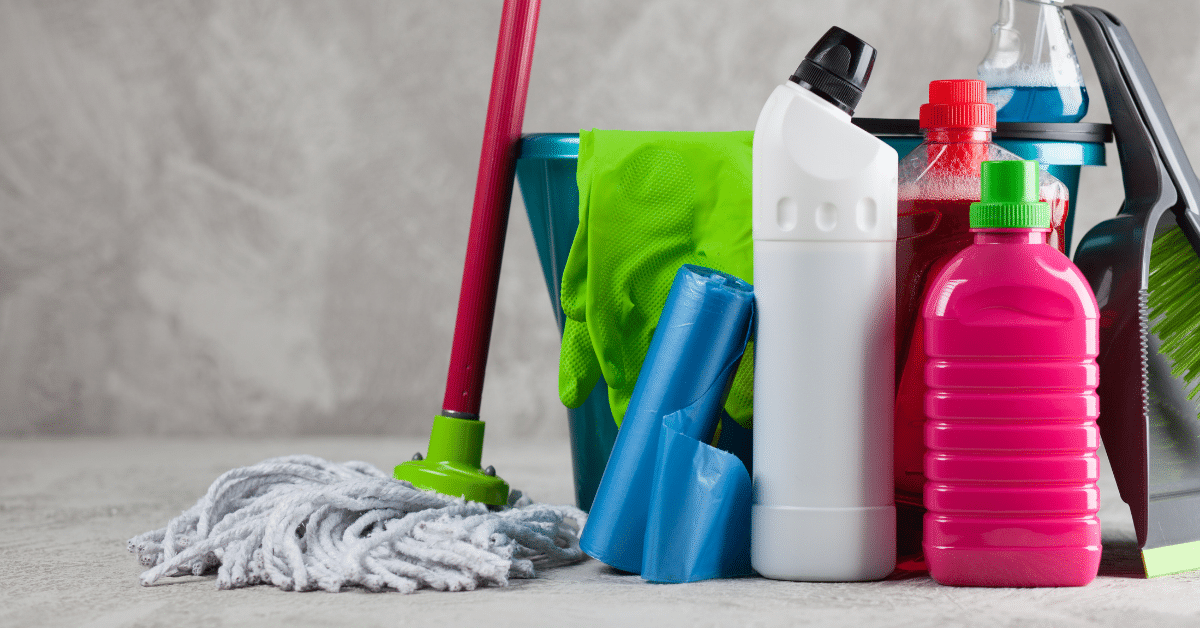 Any sign of mold in your home can seriously impact your day-to-day life. It can appear in your shower, countertops, tile floors, drywall or cause serious damage to your roof, windows, pipes and even the air. But we're here to tell you that you don't have to live with this! So what are we here to talk about? MOLD PRODUCTS!
Sometimes it feels like there are so many solutions out there. Products that claim to get rid of mold, mildew, and clean your air. Luckily, we have outlined some of these home remedies and are highlighting them to show you what is in the market making these claims. These examples come with the disclaimer so please don't confuse these solutions for problematic mold that is airborne or is causing damage to your home. In this case, we 100% recommend you call a professional to assess the situation and identify the source.
This brand offers an array of mold removal products. Mold Armor uses a powerful bleached-based formula that claims to kill mold without scrubbing on multiple surfaces including interior walls, bathroom surfaces or exterior areas such as brick, vinyl siding or concrete.
How to use:
Simply spray on to the desired surface, let stand 10 minutes and rinse off.
Our thoughts:
Using bleach as an attempt to remove mold, won't always work. Beach opaques mold which turns it white instead of getting rid of it. Using bleach on porous surfaces such as wood and concrete can permanently damage those surfaces and may eat away at them worse than mold would. Also, this product has a strong chemical base which can be dangerous when inhaled or used in closed areas.
Tilex Mold & Mildew Remover
With a heavier focus on interior areas, Tilex uses a Clorox bleach formula to kill mold, mildew and other bacteria found on any nonporous surface such as showers, counters, sinks, bathtubs or tiles. This spray also claims to remove tough mold stains commonly found in the home.
How to use:
Spray on surface affected by mold or mildew, let stand for five minutes and rinse off.
Our thoughts:
Again, bleach does not always solve the problem. Our advice would be to use an anti-bacterial soap to clean nonporous surfaces. Why? It's in the name! ANTIBACTERIAL. Mold is a bacteria.
This product claims to serve as a green approach to mold removal. Concrobium is a product that aims to prevent and eliminate mold without harmful chemicals or bleach. On the bottle, it mentions it can be used for general interior maintenance, damage repairs, and construction or renovation projects.
How to use:
Apply a thin layer of the solution to the desired surface and allow it to dry thoroughly. Once the surface is dry, wipe clean and use again for any residual staining. For mold prevention, leave a thin layer on the surface.
Our thoughts:
We like that this product contains no harmful chemicals and also claims to encapsulate mold spores. Even though it may get growing mold spores under control, It almost sounds too good to be true. we would probably classify this as more of a cleaning product rather than a mold killer.
While this product is not a "mold killer", a home mold testing kit claims it can help you identify potential harmful and toxic mold spores. Pro-lab offers three types of testing: indoor air quality, AC/heating air test, and surface mold sampling. There is an optional mail-in lab analysis that can tell you the type of mold for an extra $40 fee.
How to use:
We won't bore you with the exhaustive instructions, but each kit comes with all of your testing supplies and a detailed step-by-step guide. The entire process could take about an hour.
Our thoughts:
If your mold issue is unexplained growth, it's best to consult with a professional and we'll tell you why. Even though this test may tell you whether or not you have mold in your home, this test still doesn't tell you where the mold is coming from. A lot of surface mold leads to a source of hidden mold which a lot of times is more severe than what meets the eye. If you're using this test to cut cost and you find you have mold, you're missing vital steps in the mold detection process including consulting, support with questions, expertise, and a post-remediation clearance test to ensure the mold is completely removed. After sampling and sending in the results, the cost difference is not that large and with professional mold testing, you get a professional with years of experience and more assurance.
Until we use these products and conduct the proper before and after testing, we will not be able to fully judge whether or not they work. A case study with a record of results is what is needed to really judge the effectiveness of each product. Remember, these products are only designed to rectify mold to a certain extent. We would always advise consulting with a professional, like Air Quality Assessors, to determine what type of mold you are dealing with to prevent any further damages.