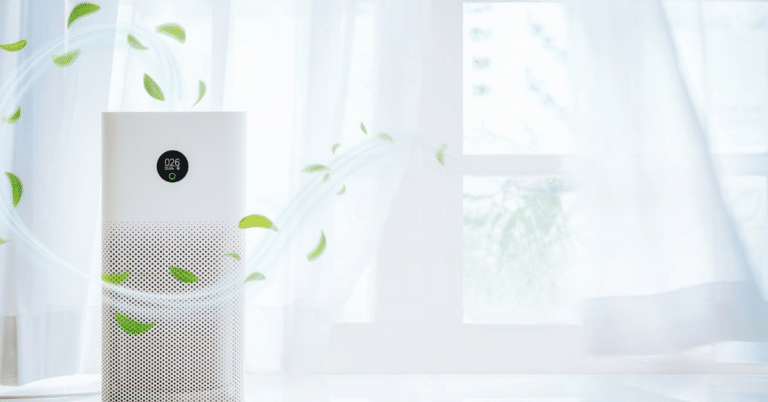 If you or someone in your home or business suffers from breathing problems then it may be time to invest in a filter. Improving your indoor air quality is an important part of increasing a building's comfort level, however, it isn't always obvious which filter is going to get that job done. A HEPA filter is one of the best choices on the market currently when it comes to purifying your air, but why is this? What is a HEPA filter and what makes it different from regular filters? Let's find out!
What is the Purpose of a HEPA Filter
HEPA stands for "high-efficiency particulate air" and is a type of high-powered mechanical filter. The purpose of it is to give your home or business the best indoor air quality you can get. "So why does your indoor air quality matter?" 
Having quality air to breathe in creates a better and all-around more comfortable environment for both you and anyone else with you. It's proven that breathing in toxic chemicals or other pollutants through the air can cause fatigue, headaches, and irritated eyes. A HEPA filter will help you avoid all of this meaning that you sit back worry-free knowing that you are breathing in the best that air has to offer. 
How Does a HEPA Filter Work
A HEPA filter works by forcing air through a fine mesh that works to stop harmful particles such as pollen, dust mites, and tobacco smoke preventing them from being present in the air. You can find these filters present within most on-the-market air purifiers working each day with little slowdown. Make sure if you are buying a HEPA filter that you purchase one big enough for the room you want to use it in as different sizes produce different results. 
Although HEPA filters can work wonders in your home they don't do everything. For example, if you smoke even if the air gets purified you'll still be able to smell it within carpet and furniture therefore HEPA filters do their job best when they are paired with other methods of purifying the room. These methods include vacuuming, dusting, and washing bedding. 
What are the Differences Between a HEPA Filter and a Regular Filter?
The biggest difference between a regular filter and HEPA is that standard on the market filters are made of porous materials such as polyester and cotton paper sheets. On the other hand, HEPA Filters are made from much more efficient fiberglass and activated carbon-based materials. This difference in quality determines how well the filter does its job and how often you'll have to change it out. HEPA filters can also be purchased in variations that you can clean and reuse. This means that you just have to take the filter out and wash it with cold water before it's ready to go again. 
How Can Air Quality Assessors Help?
Mold, dust, and other pollutants lower your indoor air quality and weaken your immune system. If you notice that you have a problem with mold or mildew in your home, it is best to enlist the help of a professional. Contact AQA if you have any questions or concerns about mold in your home or business. With their combination of experience and knowledge, you can be assured that everything will be handled properly.